With the resurgence in swimming's popularity post-COVID, leisure centres are a vital part of the local authority estate. However, their historic reliance on fossil fuels, combined with the extreme rise in energy prices, is indicative of an aging stock that isn't fit for purpose - in an era where reaching net zero is mission critical.
This has left local authorities with a juggling act, weighing up the need for increased capacity and improved facilities, with finding an approach to design that can help tackle the climate emergency.
As a result, the private sector is rallying. "Councils are finding themselves in a difficult position when it comes to their leisure centres," says Kevin Burns, a man that knows his pools, having represented Great Britain at the 1976 Summer Olympics, and now leads business development in the UK for Myrtha Pools - which specialises in off-site manufacture.
"Demand is rising all the time, yet nearly half of the pools in the UK are more than 30 years old. If you combine that with the wider aging of leisure centres across the country, there's a big challenge ahead for local authorities.
"Through our conversations with the public sector, we're finding that they are increasingly looking at solutions that account for the sustainable benefits of not just the pool, but the wider facility too."
A low-carbon future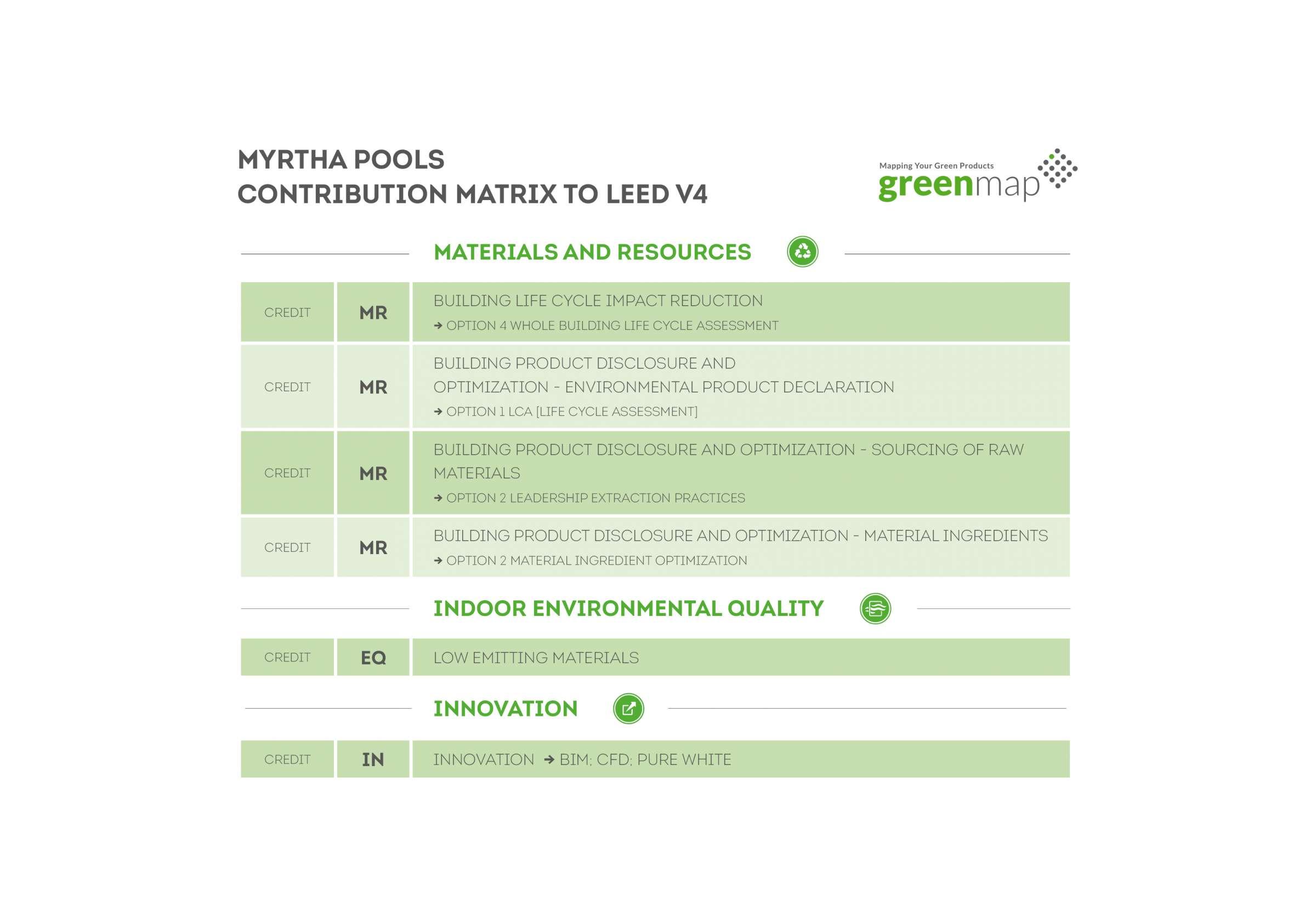 Burns' point around the wider challenges will certainly ring true with leisure design teams across the country. Heating a swimming pool – both the water and surrounding air – accounts for nearly 40% of a facility's running cost. As a result, a more sustainable and efficient building can have long-term operational savings as well as a lower carbon footprint. 
One approach that is gaining traction is the implementation of Passivhaus principles. Initially created with residential buildings in mind, Passivhaus is increasingly being adopted across other sectors and is seen as the exemplar of sustainable design standards.
The methodology behind a Passivhaus building differs from other carbon neutral buildings, which use a combination of energy efficiency and clean energy generation to offset usage. Instead, a Passivhaus building is designed not to use as much energy in the first place, effectively being sealed against the elements to maintain a low level of usage.
While this approach can be rolled out relatively simply for residential, it has long been considered too challenging to transfer to leisure. Leisure centres typically have a voracious appetite for energy, with swimming pools heated to 30ºC. Meanwhile, industry standards around water circulation dictate that 30 litres of water need to be replaced consistently with each bather in the pool.
However, this attitude has been gradually changing. After Passivhaus was trialled with a handful of new pools in Germany, Exeter City Council took the plunge and commissioned the UK's first Passivhaus leisure centre at St Sidwell's Point, which opened in spring 2022.
Hot on the heels of St Sidwell's Point has been a similar but much larger project in Spelthorne, which will be the UK's largest such facility and the first of its kind in Surrey.
Designed by sports and leisure experts GT3 Architects and Passivhaus designers Gale & Snowden - who worked on St Sidwell's Point - Willmott Dixon has been appointed to deliver the project.
Roger Forsdyke, managing director of Willmott Dixon's London and South regions, says that they are increasingly working on Passivhaus projects across a range of sectors.
"Spelthorne Leisure Centre is an excellent opportunity to implement a real step-change in how leisure facilities are designed and built," said Forsdyke. "Reaching Passivhaus standards is a huge commitment and is a real sign of positive intent from Spelthorne Borough Council, and it has been an opportunity for us to take learnings from our other ultra-energy efficient, future-climate ready projects and bring them to the leisure sector."
Collaboration is key
While it is optimal in any type of project, enhanced collaboration across the design team is essential for Passivhaus. Spelthorne Borough Council's chief executive Daniel Mouawad says that the teamwork between themselves and the designers has been essential in bringing the project to fruition.
"The project has always been about partnership working," said Mouawad. "After a preconstruction period that saw a lot of collaboration across all parties, we're incredibly pleased to have started construction. I believe this project is truly a breakthrough in service delivery, not just for ourselves, but the whole country."
Mouawad's thoughts are echoed by Mark Gowdridge, director at GT3 Architects, who said: "We're very happy with how the project is moving and input from across the design team will only enhance this. This will become a fundamental space for health and wellbeing to the surrounding community, and the energy savings made through the implementation of Passivhaus will be essential in tackling the client's climate emergency."
A data led approach
Delivering the pool, leisure and wellness elements of the design at Spelthorne, Myrtha Pools' team is closely monitoring the lessons learnt and the data generated by the facility to inform future projects.
Burns said that these insights will be hugely beneficial for the public sector, and can potentially act as a roadmap for low-carbon leisure.
"According to a comparative analysis conducted by an independent consultant, our pools have 45% smaller carbon footprint than traditional methods of construction, but we're looking to use the Spelthorne project to grow a better understanding of how working to Passivhaus standards could work on a wider scale for the leisure sector.
"Although this does create cost savings, it's not just about the bottom line. Our pools demonstrate energy efficiency, and water savings, with benefits for both the environment and the facility managers. As emerged by LEED and other green building certification systems, Myrtha pools are central in creating passive and healthy buildings within the leisure industry, as well as actively supporting local authority net zero targets."
Contact us
phone: +39 0376 94261
Head Quarter in Italy:
via Solferino 27, Castiglione delle Stiviere (MN), 46043
7 branches and 70 countries (distributors, representatives, consultants worldwide - Myrtha Pools). Throughout its 60-year history, Myrtha Pools has taken on a large number of challenges and has constructed and installed more than 300 public swimming pools per year.
FINA Partner since 2009, with 5 participations in the Olympics Games and 150 world records registered in a Myrtha pool, the company has become the benchmark for competition pools.