The programme to promote physical activity, "Berlin bewegt sich!", launched in 2021, is aimed at all Berlin inhabitants. It is free of charge, is personally supervised, participation is pos­sible without registration and it is easily accessible in terms of low-threshold exercise offers and inclusion. "Berlin bewegt sich!" is intended to give all people, including those who have little or no connection to physical activity, easy access to measures that promote physical activity.
In 2022, the state-wide programme entered the next round. Further training stations were opened in the districts of Hasenheide (Neukölln), Warnitzer Bogen (Lichtenberg) and Waldeckpark (Kreuzberg). KUULA Landschaftsarchitekten from Berlin, who were commissioned with the conception and planning of the new sports areas, enlisted PLAYPARC as a competent partner for the planning and realisation. 
In the Volkspark Hasenheide, an approx. 1.6 km long "circuit" was defined in the park, with a variety of exercise options docked onto it. There are exercise opportunities for strength, endurance, motor skills, coordination and, of course, running training.
The Warnitzer Bogen was designed as a neighbourhood park and public green space with differentiated recreational qualities. Here, simple elements such as a bench, horizontal bar, hand-over-hand ladder, rings, complement the range of strength and endurance exercises, for example in the trend sport of calisthenics. In Waldeck Park, balancing ropes, a rope circus and simple robinia tree trunks have been distributed to selected locations along the surrounding path. An inclusive footbridge with alternating surfaces and slopes offers exercise opportunities especially for people with disabilities.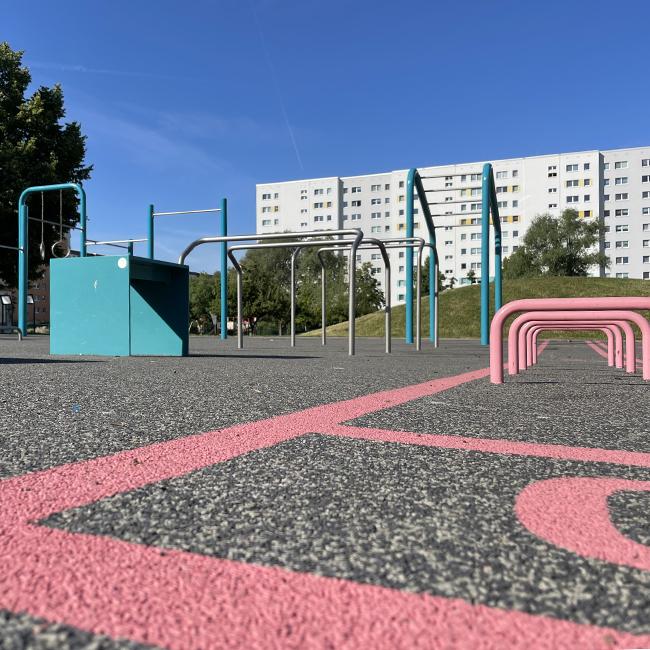 News from Member: