The demands on local government are constantly growing. Besides the budgetary impact of coronavirus, it is climate change and the population's lack of exercise against the background of an ageing demographic that will shape local politics. Suitable sports and exercise areas are in short supply, especially in winter. Practised outdoors, ice skating, ice stock sport and ice hockey are the classic winter sports, even in built-up areas. Since ponds, rivers and lakes no longer freeze over, these natural exercise areas are sorely lacking in winter.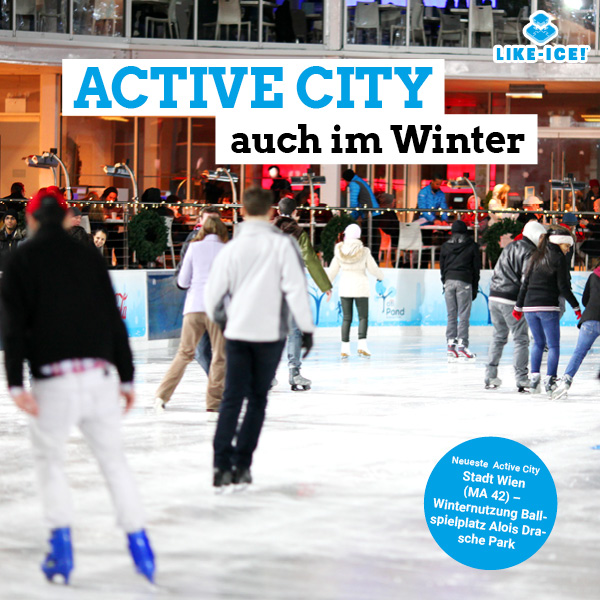 News from Member:
LIKE-ICE! Partner of ice sport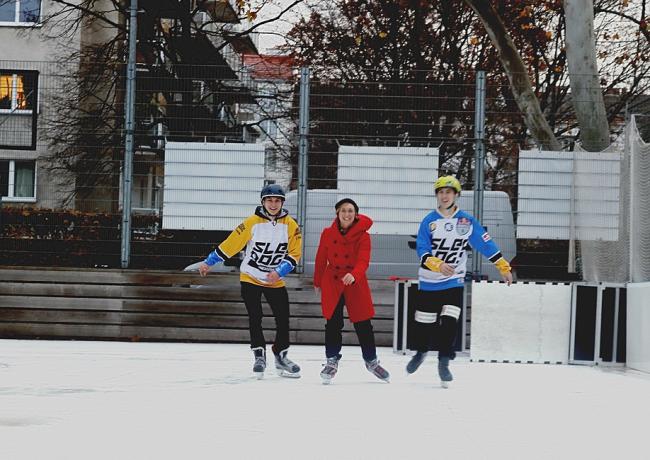 "Our LIKE-ICE! Plus 7 is a product that cannot completely replace ice (be it artificially or naturally produced), but in its use comes very close to ice. 80% glide and virtually the same skating posture as on ice make LIKE-ICE! the technological leader in the field of synthetic ice," exclaims a visibly proud Jürgen Weiss, Managing Director of LIKE-ICE!
Just like an upgrade: making use of existing sports surfaces
Nearly all existing municipal sports surfaces, such as fun courts and other ball game courts, are suitable as locations for a LIKE-ICE! rink. Just like an upgrade. Simply lay the LIKE-ICE! Plus 7 panels, set up the boards (if necessary) and off you go! And over the summer you store the LIKE-ICE! Plus 7 panels on pallets.
It couldn't be simpler or more in line with trends:
• Carbon-neutral in operation
• Sustainable in its installation
– No additional building work
– Use of existing surfaces
• Easy to handle
– Easy to install and remove thanks to the special joint system
– Minimal maintenance needs (just cleaning) – no application of oils, protective emulsions, care emulsions or the like)
– Easy to store
• Genuine guarantee and long service life
Climate-friendly and sustainable
The possibility of using existing sports surfaces, carbon-neutral operation and hardly any running costs make this system ideal for modern, climate-friendly and sustainable local government.
LIKE-ICE! Synthetic ice (80% glide, virtually unchanged ice-skating posture)
Partner of AST (one of the world's biggest synthetic ice providers)
Partner of ice hockey
Partner of ice stock sport
Partner of school sport
Flexible applications
Easy to handle
Usable all-year-round
Carbon-neutral in operation
Almost cost-neutral in operation (cleaning being the exception)
Eligible for grants under the sports grants system
Much more besides