Around the globe people are looking forward with anticipation to the football World Cup in Russia. Kick-off is on 14 June 2018 at Moscow's Luzhniki Stadium. With a seating capacity of around 81,000, it is one of Europe's largest arenas.
For HAURATON, the World Cup started here four years ago: The Baden-based drainage technology firm was involved in the full-scale modernisation of the magnificent stadium and has done an excellent job of preparing the drainage systems for the games of the future. The company's Service Channel range puts in a stellar performance on the pitch and allows cables and wires to be laid extremely quickly and in various configurations.
The entire reconstruction of the drainage system was personally overseen, from the sketches and specifications to the selection of the appropriate SPORTFIX product range with channels, sand traps, soft kerbs, ditches and water jump kits, right through to delivery and expert, timely installation in various zones of the huge sports complex. In strict compliance with all guidelines and quality requirements, around 400 metres of SPORTFIX channels, 450 metres of RECYFIX PRO 100 and 415 metres of FASERFIX SUPER were fitted. The Service Channels offer flexible ways to quickly gain approval for structural changes to sports facilities, industrial plants and exhibition halls. Designers are thus using more secure systems that can be adapted to new situations in no time. These systems use non-flammable channels made of fibre-reinforced concrete.
HAURATON GmbH & Co. KG
www.hauraton.com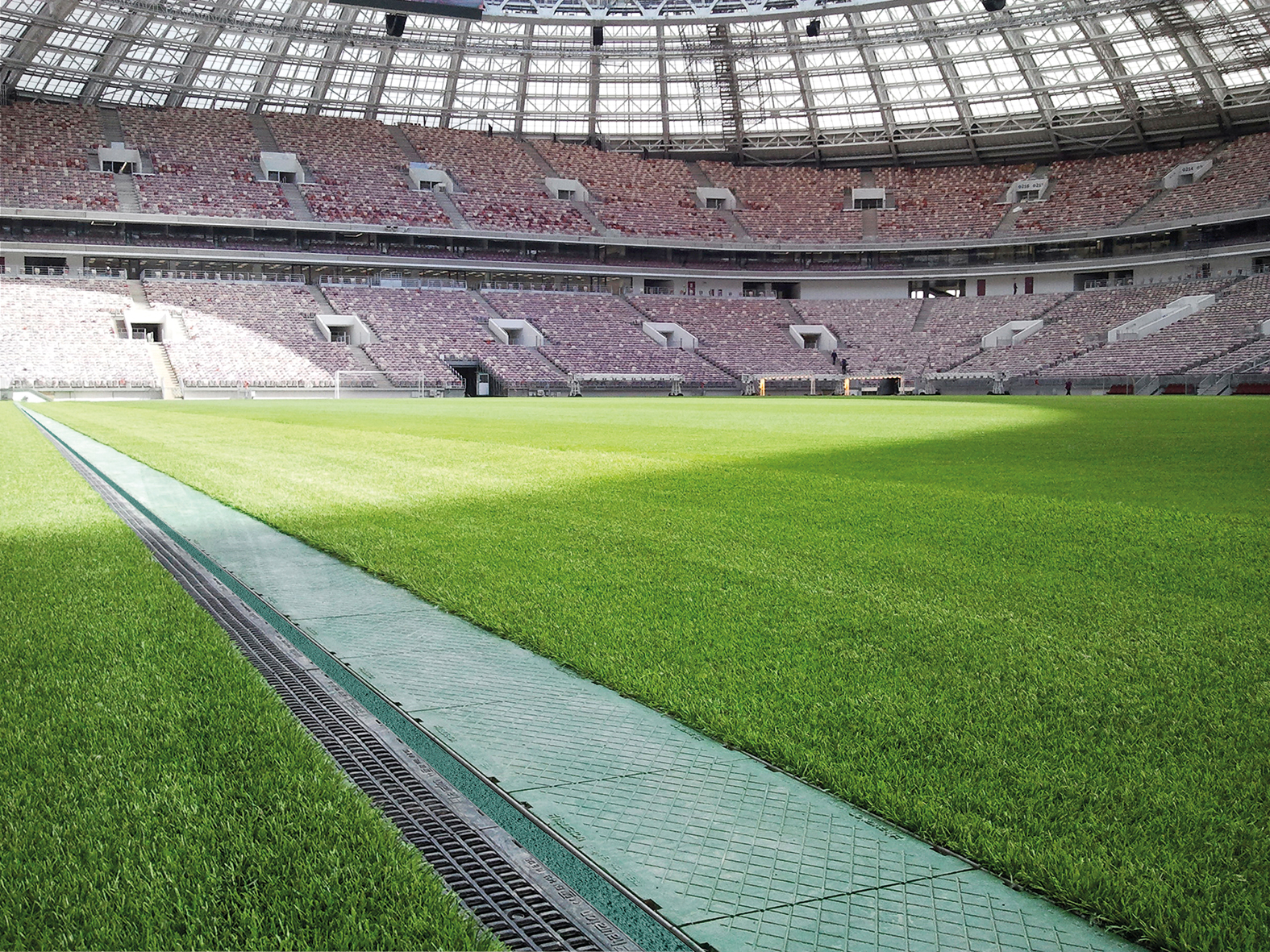 News from Member: