The DEG Winter World was launched this winter in Düsseldorf's Corneliusplatz. In terms of size and design, it was probably the most impressive new temporary ice rink recently installed in a German city centre. This multifunctional ice rink with its breath-taking design takes the fun of ice skating to a new level.
The challenge of integrating the ice rink into the listed architecture of the square and incorporating the historic fountain has been brilliantly mastered.
Comparing it with the rinks in New York, a Düsseldorf newspaper concluded that the DEG Winter World outshines the ice rinks in Central Park and at the Rockefeller Center. Ice-World Ice-Business achieved this with two large ice rinks connected by an ice rink around the iconic fountain at Corneliusplatz. The DEG Winter World in Düsseldorf's Königs­allee was open for 70 days and also offered space for curling in addition to the large areas for ice skating.
The strategy, which also incorporated the historic façades of Corneliusplatz, included an alpine chalet with space for around 160 guests, a refreshments stand for snacks and beverages and a big screen showing promotional commercials and live shots of the action on the rink.
The 1,700 m² facility was served by three separate refrig­eration circuits and three cooling units. For ice maintenance a WM Compact resurfacer with a heated garage was used.

Ice-World Ice Business GmbH
www.iceworld-icebusiness.de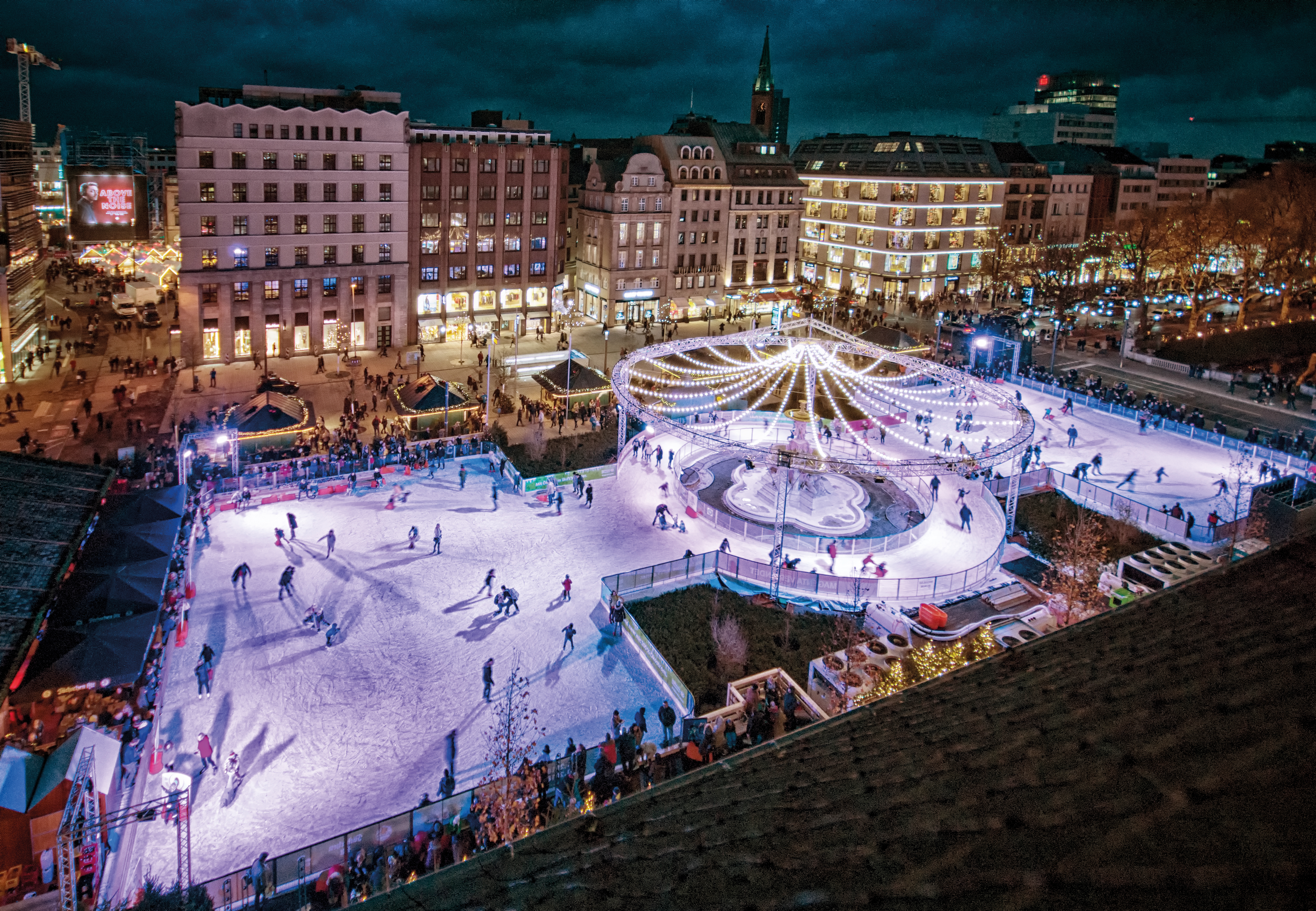 News from Member: