We look at the future of urban space and what it means to be active there! 
#ActivateUrbanSpaces with the innovative solutions from X-TEND for sports facilities and playgrounds. The stainless steel safety nets convince with stability, durability, flexibility and are non-flammable - but absolutely UV-resistant. Additional design elements installed in the X-TEND net offer the possibility to realize shading or identity-creating decoration of the playing and sports area. X-TEND can be used horizontally as well as vertically and enables safety for games and sports - even where space is limited in cities - such as through retrofitted playing fields for the use of existing flat roofs. The very low self weight in relation to the load-bearing capacity makes filigree installations with large spans possible. Balls fly silently into the net without deforming or damaging it. With eco-friendly materials to space-saving designs and customizable options, X-TEND helps create a healthier and more vibrant urban environment.
ETA-22/0257
Thanks to our ETA certification – the European Technical Assess­ment – we offer independently tested quality recognized by building authorities - valid in the entire EU area. The X-TEND rope net is thus technically defined and statically ­calculable in its basic function as vertical and horizontal fall protection. This means that railing infill, facade protection, greenery, horizontal safety nets and even 3-dimensional rope net structures for zoo enclosures and aviaries can be planned for a wide variety of architectural projects.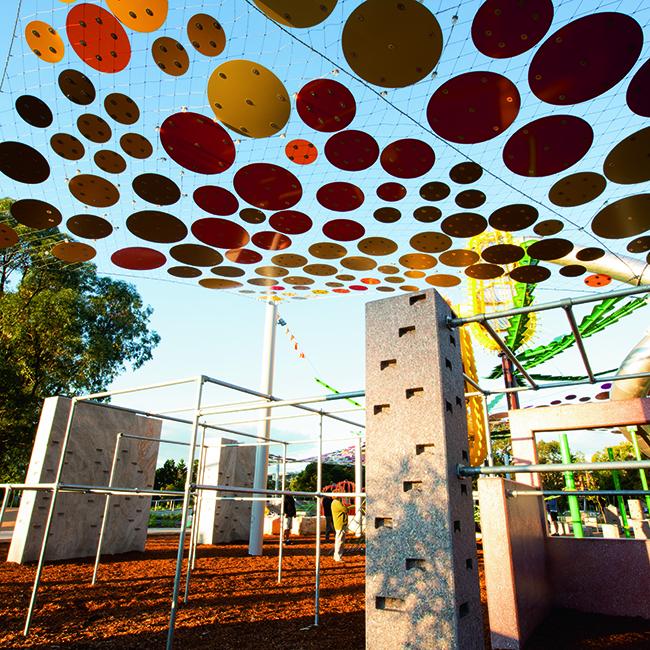 News from Member: