WM ice technics from South Tyrol, Italy have been developing and producing innovative ice-resurfacing machines for ice rinks of all sizes for over thirty years now. From construction to final assembly, standardised production all takes place within the company itself. This means that clients' specific needs can be met, and quality controls are assured. In addition, WM ice technics and their distributors guarantee a comprehensive service in the initial operation and maintenance of machinery.
WM ice technics attach great importance to the safety and user-friendliness of equipment and are the only international manufacturer to have their ice-resurfacing machinery assessed by Suva, the independent certification organisation based in Switzerland. When machinery undergoes this type test, a panel of experts assesses, among other things, the risk-free use, maintenance and ergonomics of the machinery. This certification gives the client the guarantee of purchasing a machine which, in addition to in-house testing, has been closely examined by an independent organisation.
Following on from the WM Mammoth ice-resurfacer for standard ice rinks and the WM evo2 for speed-skating ovals, the first ice-resurfacer for mobile ice rinks, the WM Pinguino, has now taken the comprehensive type test – and passed with flying colours! By issuing inspection number E 7164.d, Suva confirms that the WM Pinguino meets all the EU standards for health and safety, standards that far surpass the minimum legal requirements.
WM ice technics
www.wm-on-ice.com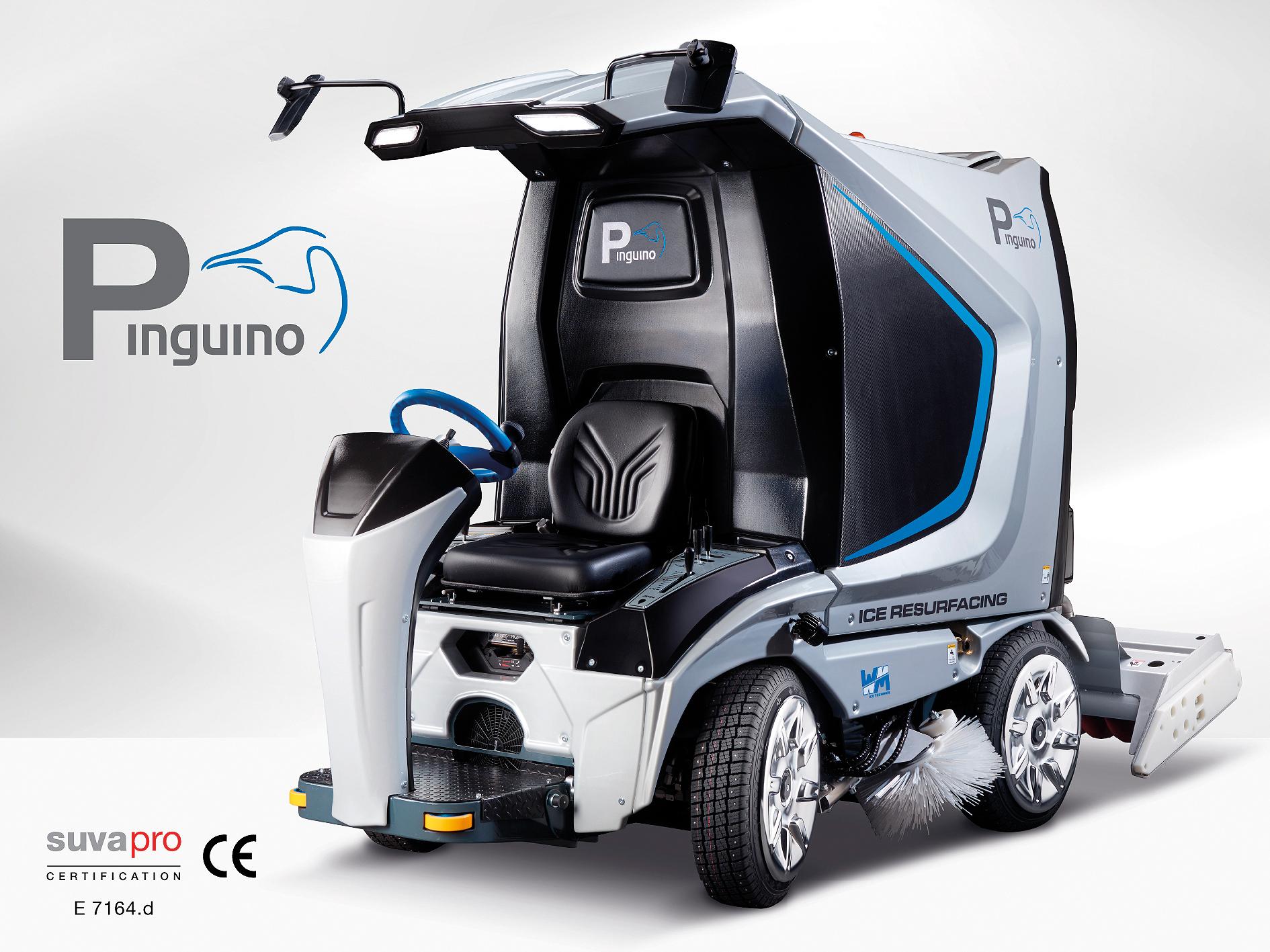 News from Member: