The WashMatic WM800 ride-on machine cleans heavily soiled surfaces. It gives running tracks and sports fields as well as athletes their grip. Serious injuries are avoided this way. High-pressure water cleaning is suitable for synthetic sports surfaces such as unfilled artificial turf, running tracks, multi-purpose playing fields or similar surfaces. With regular thorough deep cleaning, decisive advantages are achieved:
- Significantly extended life cycle of the sports facility,
- Significantly reduced risk of injury for athletes,
- Restoration of water permeability,
- Long-lasting sparkling clean appearance.
The ideal solution is to use the WashMatic WM800 in combination with the latest innovation ClearMatic CM1800.
SMG is already successfully in use worldwide with this machine duo. It sets a new standard in cleaning artificial turf and sports surfaces.
SMG is now developing a mobile trailer solution for the CM1800. Managing Director Tobias Owegeser explains: "The demand for an even more compact trailer solution for cleaning tasks is more relevant than ever, especially in urban areas. With our effective solution, graffiti on buildings, for example, can also be removed quickly, cost-effectively and in an environmentally friendly manner in inner-city areas."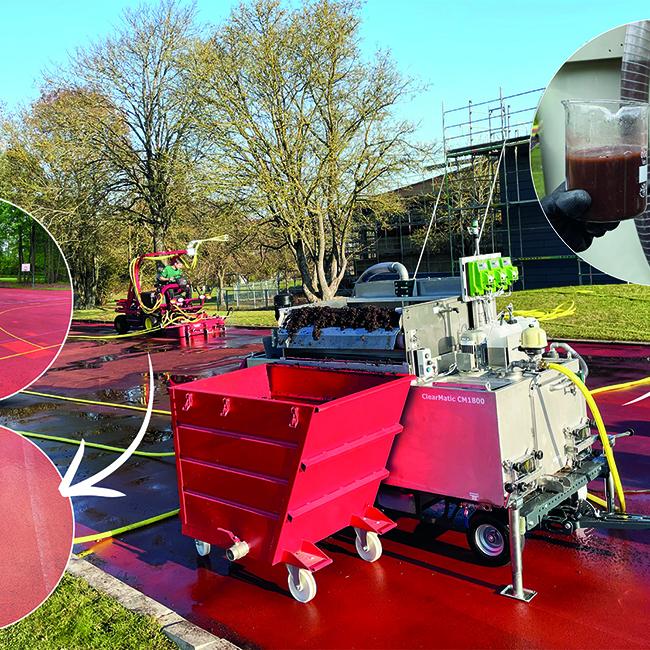 News from Member: