It is the sports highlight of the year and eagerly anticipated by many football fans: the 2018 FIFA World Cup.
32 teams from all over the world have qualified for the tournament. Numerous new training pitches have therefore been built or upgraded in Russia. So far 13 of these pitches have been equipped with a PERROT irrigation system. The robust impact sprinklers of the TRITON-L series have been installed on natural turf pitches whereas the large-area sprinklers VP3 with piston drive have been installed on artificial turf pitches.
The main stadiums in St. Petersburg (Gazprom Arena) and the Fisht Arena in Sotchi are also equipped with PERROT pop-up sprinkler systems.
The irrigation systems for these facilities are distributed by our local partner company FLOORDESIGN, Moscow.
PERROT Regnerbau Calw GmbH
www.perrot.de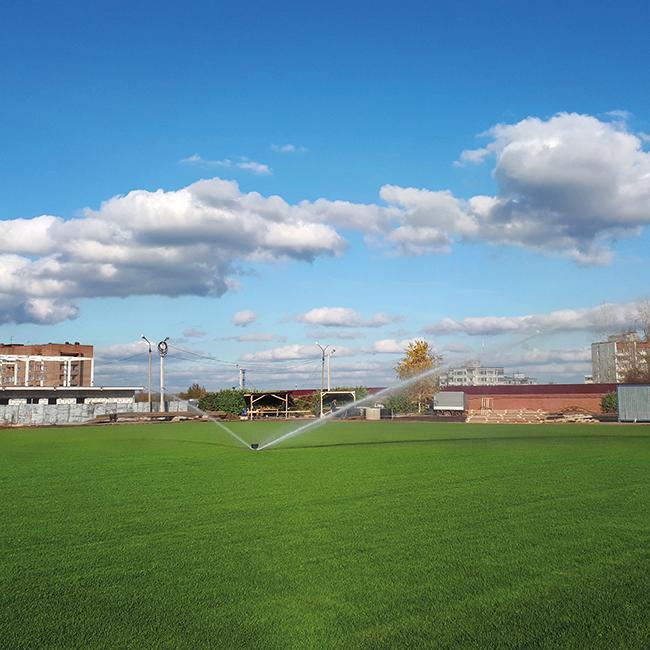 News from Member: