The National Sports Convention has launched its new and extended convention program for the 9th – 11th November in Melbourne, Australia with a rebranding to the National Sports and Physical Activity Convention (NSC) and a myriad of new initiatives.
With the support of Sport Australia, Sport New Zealand, Sport Singapore, The Victorian Government, Play Australia, various State/Territory Governments and over 30 peak body collaborators, the focus is on physical activity post-Covid, exploring how more physical activity and recreation participation can be embraced by the industry, encouraging a more active community into community recreation and sport participation programs and alignment with sports clubs.
Latest program details are available at www.nationalsportsconvention.com.au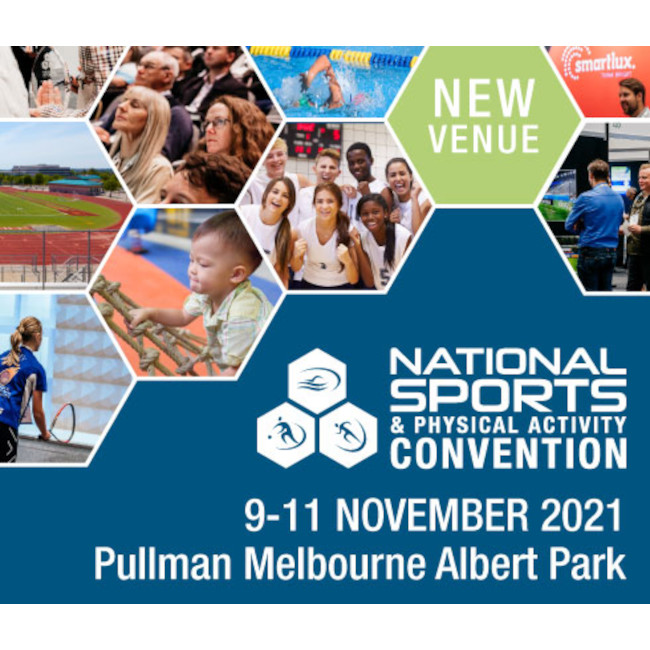 AUD 100 discount for IAKS members
The NSC registration has opened on Tuesday 10th June and with over 30+ partners and collaborators, NSC are looking forward to welcoming 500+ delegates to the Pullman Melbourne Albert Park this November.
IAKS is happy to have negociated a discount for its members. IAKS members receive a discounted ticket registration cost, which saves them AUD 100 for the 3 day conference. Ask for your association code when registering for NSC2021 to receive this discount (email to info@iaks.sport).
NSC Academy
In addition, NSC have over 8 hours of networking time and the integration of the new NSC Academy, like a 'Netflix' for our industry with resources for all registered delegates.  By the time the convention starts there will be  over 100 detailed interviews with leaders in the industry, hundreds of insights, research papers and documents to help delegates in their roles.
Community Sport & Physical Activity Expo
The NSC21 Community Sport & Physical Activity Expo will be more intimate and connected to the conference program and limited to only thirty stands. Focusing on facility design and management, sports technology, sports fields, sports equipment, play, fitness and consultants. There will be insights for everyone to benefit from.