After 50 years, the members of SV Rheydt tennis club decided to renovate their tennis courts and switch to a modern, low-maintenance clay court system. The end of August signalled the beginning of the first phase of the work at SV Rheydt in Mönchengladbach.
The new surface is the PORPLASTIC RedClay pro tennis system, which has been the official tennis court at the Porsche Tennis Grand Prix tournaments in Stuttgart since 2017. Since being used in Stuttgart this has become an internationally recognised tennis court system.
Tell Bau GmbH based in Norden, a long-standing partner of Porplastic, having installed a variety of sports surfaces over the years, was appointed to carry out the installation work in Rheydt. The second phase of the work began in October 2020, when the PORPLASTIC RedClay pro was installed on three further tennis courts and additionally two courts of these courts were also combined with a temporary air dome.
An advantage of having this tennis clay court surface outdoors is that it can be played on all year round and very little maintenance is required. Taking climate change into account and thanks to the design of the outdoor courts, they can be used in the winter months when the weather is fine.
The PORPLASTIC RedClay pro tennis system conforms to the ITF court pace 1 classification and is also water-permeable, so it can be played on straight after it has rained. The fixed lines on the court enhance safety underfoot and the impact absorption of this durable system is kind to players' joints and particularly to their knees.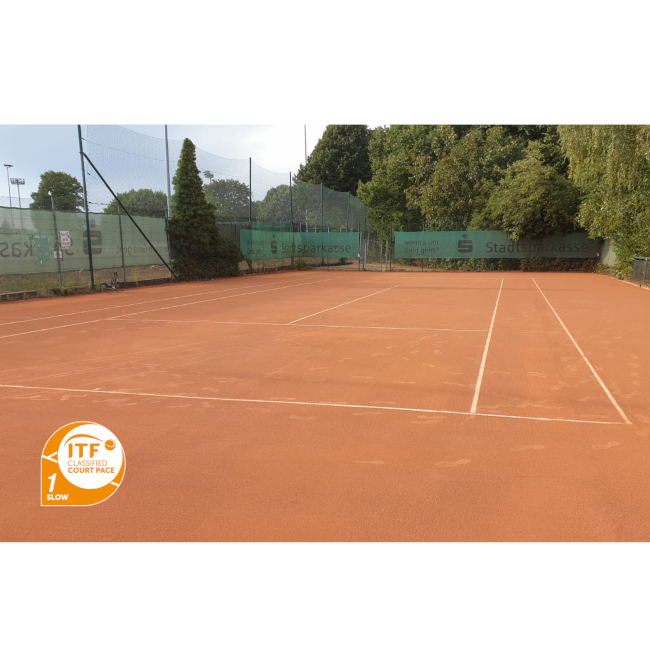 News from Member: