Imagine a pool precisely designed with steel and featuring clear, pure and perfectly transparent water. The Myrtha Research & Development department used this inspired vision in creating Myrtha Skin.
Myrtha Skin is essentially a slimmer, more flexible version of our standard stainless steel-and-PVC wall panel.
This flexibility leads to a whole different set of solution-providing properties. Because Myrtha Skin material is only one millimetre thick, it is fluid enough to be distributed in rolls. Studies by our R&D centre confirm that Myrtha Skin still ensures perfect waterproofing and results in exceptional underwater visibility.
Originally developed for swimming pool floors, Myrtha Skin is also an ideal choice for waterproofing RenovAction pool walls. For this specific application, a special infinity gutter system with an innovative and refined design was created. This open channel system will be especially useful for leisure pools.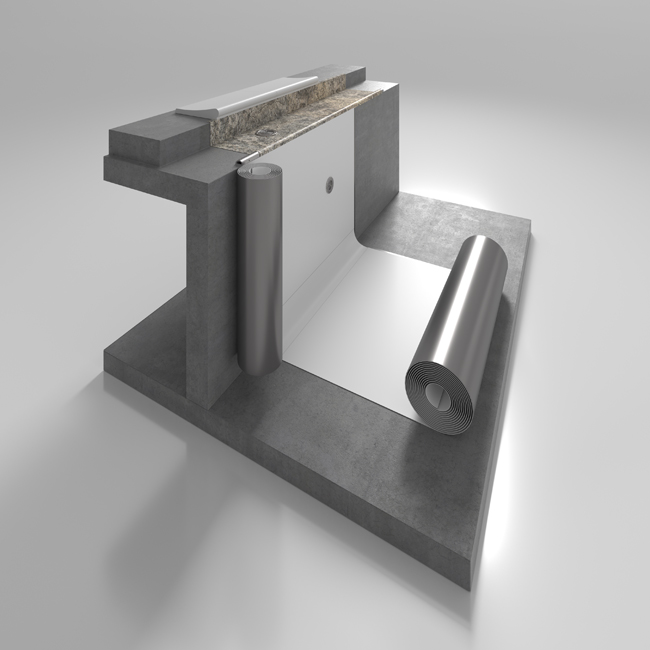 Myrtha Skin can also help provide a safe setting for aquatics, as the surface contains anti-slip properties. And it carries with it a distinct aesthetic edge. Once immersed in water, Myrtha Skin provides shimmering optics and a perfect backdrop, guaranteeing maximum visual safety for swimmers, as demonstrated by the Son Hugo made in Spain pool project. This solution has also been included in numerous projects in Italy, especially in the hospitality sector.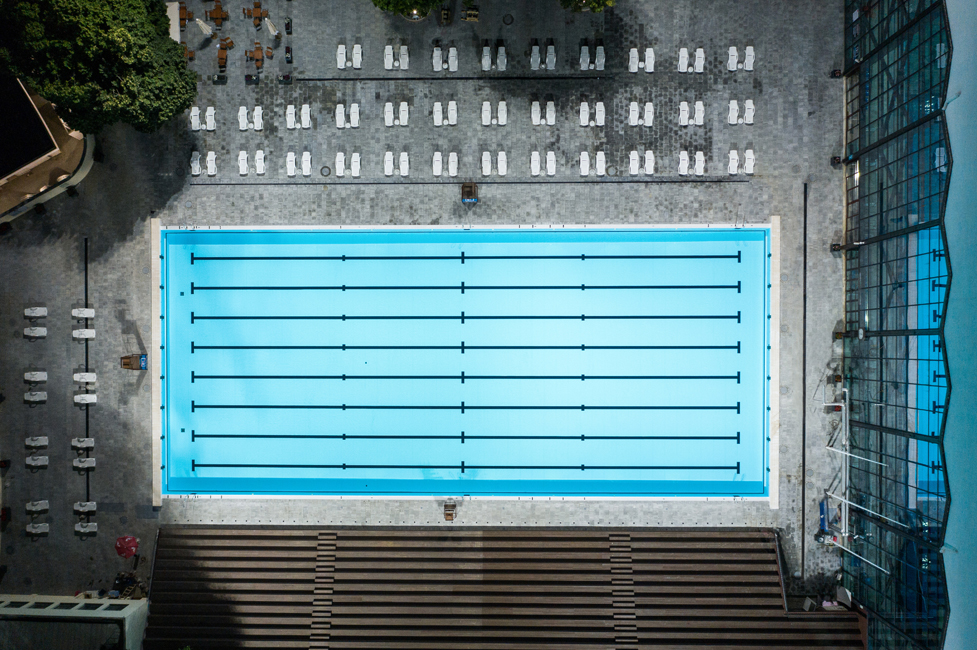 Myrtha Skin delivers a strategic edge for many projects, thanks to the variety of solutions it provides. It can also be a key asset in budgeting, by providing speed and simplicity of installation for renovation projects.
The Tasmajdan Sports Centre in Belgrade, founded in 1958, has a proud history that includes hosting the first Water Polo World Championships in 1973.  
Much more recently, Myrtha Pools was chosen as a partner for the renovation of the facility's obsolete Olympic pool. For this project, Myrtha combines the RenovAction technology for the walls with the new watertight Myrtha Skin for lining the pool's interior.
And finally, by installing Myrtha Skin on the bottom of a pool equipped with walls featuring Myrtha panels, you will get a pool built and waterproofed with the same materials and finishes everywhere – a truly unique, 100 percent steel-based pool with sidewalls and flooring guaranteed for 25 years.
Contact us
phone: +39 0376 94261
Head Quarter in Italy:
via Solferino 27, Castiglione delle Stiviere (MN), 46043
7 branches and 70 countries (distributors, representatives, consultants worldwide - Myrtha Pools). Throughout its 60-year history, Myrtha Pools has taken on a large number of challenges and has constructed and installed more than 300 public swimming pools per year.
FINA Partner since 2009, with 5 participations in the Olympics Games and 150 world records registered in a Myrtha pool, the company has become the benchmark for competition pools.