From 20 to 22 May 2019, a delegation from IAKS Spain travelled to Portugal so as to cultivate relations between the IAKS members of the two countries. The cities of Porto and Braga in northern Portugal were on the agenda.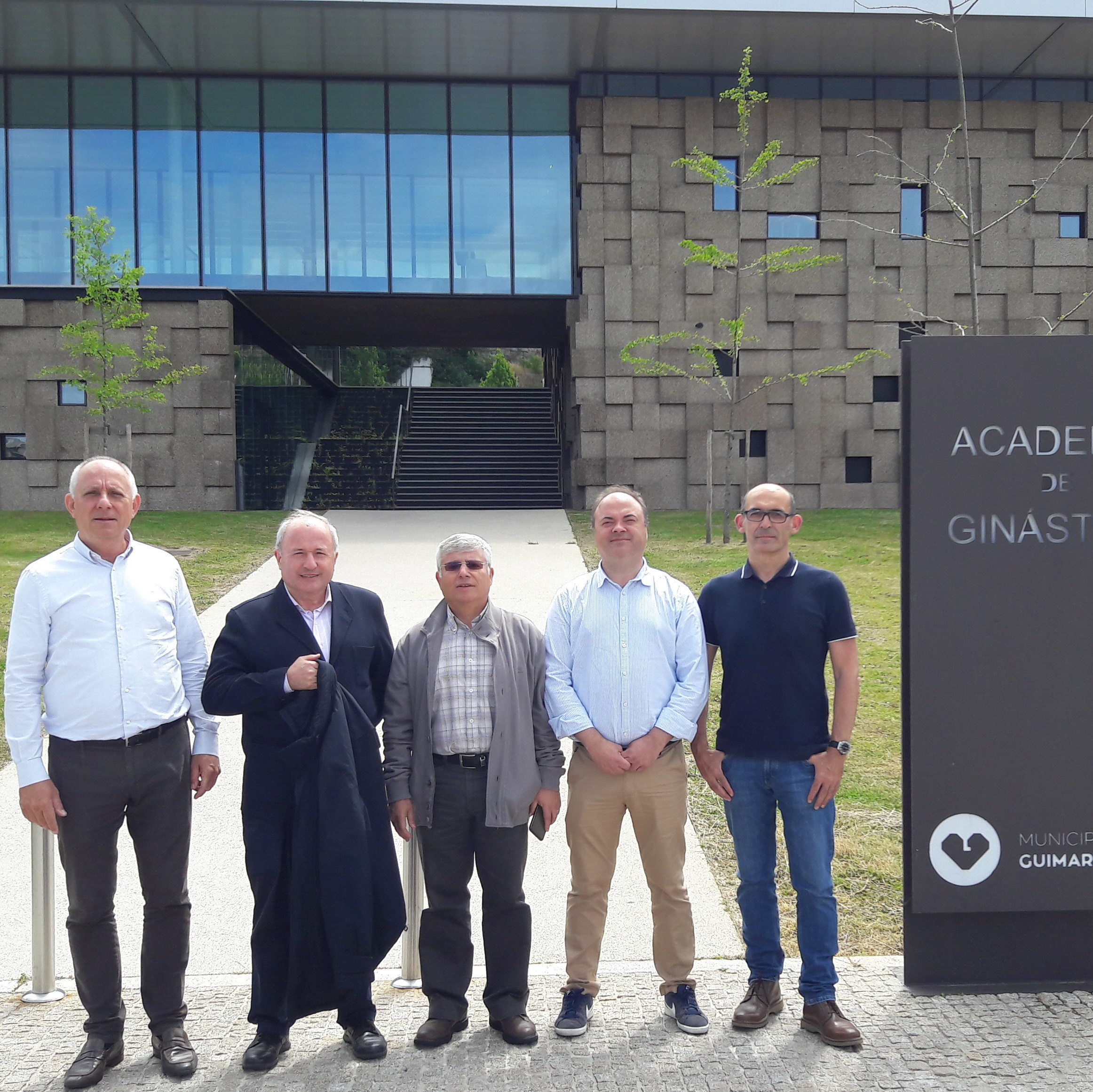 The tour programme was drawn up by Fernando Parente, Vice President of SC Braga. He showed SC Braga's "Estadio Municipal" to the delegation, who were impressed by the effective wayfinding system, highly functional changing rooms, successful use of materials and design details in the functional building.
The football stadium is also known as the "quarry stadium" because of its location. The stands are located on either side of the pitch. The highly cantilevered stand roofs are carried by more than 80 steel cables stretching right across the pitch.
The group also visited the gymnastics training centre in Guimarães, a project that uses natural and energy-efficient materials. At first glance, the façade seems to be clad in dark stone blocks, although this is in fact a dark cork composite. The gymnastics academy is divided into a small building, which houses the fitness rooms and changing rooms, and the large gymnastics hall with its grandstand. Special attention has been paid to the admission of natural light, which contributes to the peaceful atmosphere essential for optimal training conditions.
IAKS Spain thanks all participants for their attendance and is looking forward to intensifying its cooperation with Portugal.