On 23 September IAKS Nordic invited to a virtual meetup. The webinar was dedicated to innovations and sports facilities that serve as a good example. If you are looking for some inspiring content tune in for the recording of the meeting.
Sports halls for today and tomorrow
Oliver Vanges, development consultant LOA
In 2016 The Danish Foundation for Culture and Sport facilities (LOA) launched a campaign aiming at rethinking the traditional sports hall in harmony with contemporary trends and needs. In this presentation Oliver Vanges explains the background for the campaign and the results.
Head over to recording
Transcending the paradoxes in the early stages of construction projects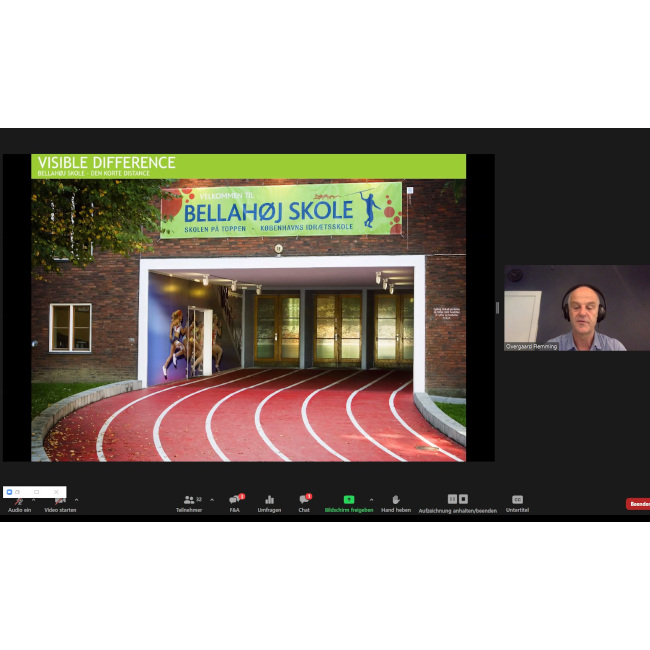 Phd Flemming Overgaard, Partner in Keingart Architects
Many municipalities and sports clubs who are collecting ideas for construction projects go too fast into solution mode and reproduce facilities of the same type as they already have. In order to create innovative facilities that are better prepared to cover the needs of the future, there is a need to stop and analyse both needs and possible new solutions. In this session Flemming Overgaard presents a number of key challenges and introduces methods and tools that make it possible to develop future-oriented solutions in a collaboration between users, decision-makers, experts and architects.
Head over to recording
Strategic potentials for activity registration in sports facilities
Peter Forsberg, Senior Researcher at the Danish Institute for Sports Studies
In light of the growing interest in activity registration in sports facilities with cameras, The Danish Foundation for Culture and Sport Architecture (LOA) has launched a pilot project aimed at disseminating and investigating how activity registration with cameras can be used strategically by the foundation and municipalities. The project has been evaluated by Peter Forsberg and Daniel Hayman from The Danish Institute for Sport Studies. Peter Forsberg presents the strategic perspectives of camera registration of activities in sport facilities.
Head over to recording