World's longest mobile running track
The finals of the Wanda Diamond League in Zurich took place both in the Letzigrund Stadium and on the Sechseläutenplatz, where in just two days, Swiss track specialist Conica had built a high jump and a pole vault module along with its record breaking world's longest mobile running track measuring 560 m.
Julio F. Fadel, Head of Marketing & Communication at Conica was responsible for the running track project at the Sechseläutenplatz: "We are very pleased with the results both in the stadium and in the city. Once again, we saw fantastic times being run and heights being surpassed on our running tracks. The particularly big challenge on Sechseläutenplatz was that Conica's usual process technique – casting/pouring in place the running track surface - could not be used because the track had to be removed smoothly and without residue right after the event. For this reason, for the 560-m-track as well as for the pole vault and the high jump, we used a Conica spray-coated running track pre-produced on mats, which were then rolled out and fixed onto the Sechseläutenplatz pavement. For the tight turns, specially conceived inclined curve ramps based on indoor facilities were produced, which offered the athletes optimal conditions for the best competition experience in the middle of the city."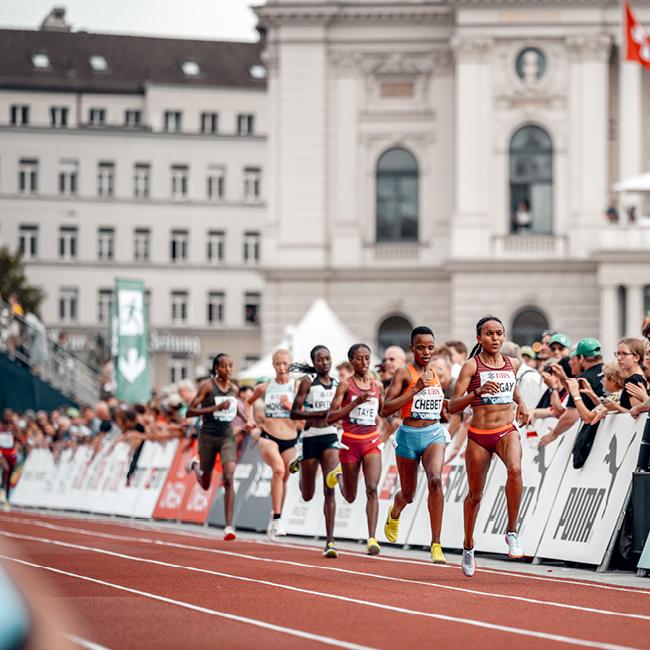 News from Member: