Polytan, Germany's market leader in artificial sports surfaces, has again been taking part in the International Trade Fair of Amenity Areas, Sports and Pool Facilities (FSB) this year, from 26th to 29th October in Cologne. Polytan's exhibit was titled "WE MAKE SPORT" and showcased the company's entire product range and numerous innovations.
The company's sustainability strategy took centre stage at the trade fair. At last year's FSB, the focus was on various products made from renewable raw materials, like the 100-percent climate-neutral LigaTurf Cross GTzero. This year, Polytan has gone a step further by highlighting its many sustainability activities.
One of the crowning achievements has been the closing of the material cycle at Polytan. Thanks to the founding of sister company FormaTurf, Polytan offers customers a highly sustainable recycling option – almost 100 percent of a syn­thetic turf pitch can now be recycled and trans­formed into new products or, in the case of infill sand, washed and reused on other sports surfaces. As a result, Polytan now provides fully recyclable artificial pitches from the start of their lifecycles to the very end: from the research and development stages through to production and installation and finally on to removal and recycling.
Visitors to the Polytan exhibit at FSB have been introduced to the numerous innovative artificial turf and sports surfaces products in the Polytan brand universe. Here too, sustainability plays a central role as the company continues to steadily develop its Green Technology strategy.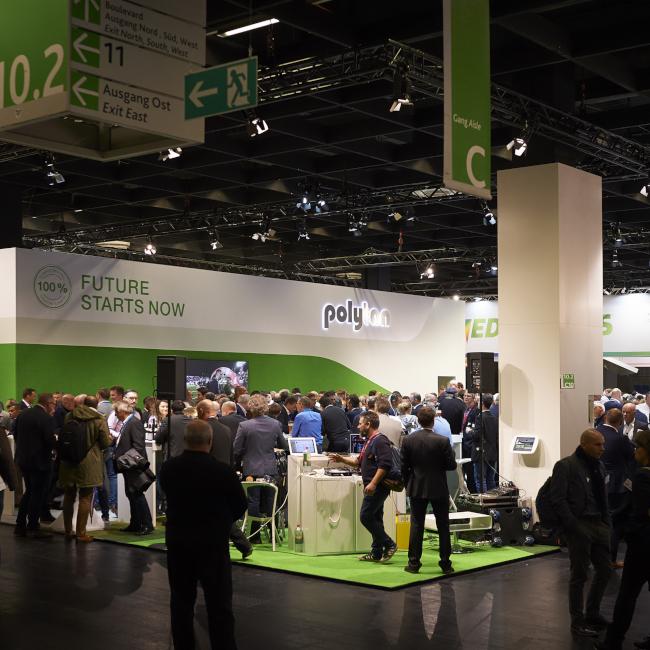 News from Member: