The first time in 1961 in Zug and since then, without interruption, NUSSLI's construction of the arena has contributed to the "Eidgenössische" (Swiss Federal) and its unforgettable moments at the festival filled with customs, excitement, and great encounters. For the Swiss Federal Wrestling and Alpine Festival (ESAF), which took place from 26 to 28 August 2022 in Pratteln in the Basel region, NUSSLI planned and built the festival arena as a temporary structure for the 22nd time.
"The hexagonal festival arena – with a circumference of 800 m, a diameter of 250 m and a roof height of 17.5 m – ­offered 50,900 spectators a view of the sawdust rings this summer with covered and uncovered seating and standing space," explains project manager David Frei. For the construction of the six grandstands, in total approx. 3,000 tons of grandstand material, consisting of the substructure, roof elements and seats, are needed. It all arrives on site in the form of 300,000 individual components, one by one, all in time to be assembled. The temporary construction method is sustainable thanks to the reusable construction elements, and this allows the arena to be flexibly adapted to the conditions on site. Many of the elements used were already part of the arena at an earlier "Eidgenössisches" (Swiss Federal).
Not only the precisely coordinated logistics and the detailed planned assembly meet the highest requirements. A project the size of the ESAF festival arena is challenging in many respects and requires comprehensive planning and thorough preparation. Years prior to the event, NUSSLI prepared ­feasibility studies and rough plans for the candidate cities. More detailed plans, quotations, and assembly plans for the Pratteln venue in the Basel region followed later so that the arena could finally be built in the timespan of just nine weeks.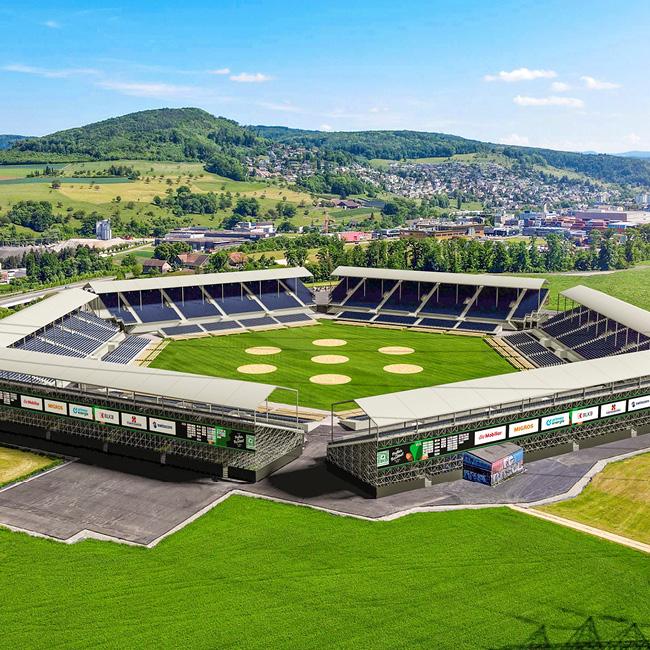 News from Member: