On June 15, 2023,  the Ravelin Sports Centre - the new BREEAM outstanding sports facility for the University of Portsmouth - will be the venue for the IAKS UK event in spring.
The seminar will focus on the importance of low carbon / low energy facilities in the design and development of sports and leisure facilities, featuring:
The use of Passivhaus in leisure buildings

The implications of BREEAM Outstanding certification,

Assessment of the embodied carbon  and implications of new Part Z of the UK Building Regulations,

Decarbonisation of existing buildings

Application of the Circular Ecconomy
Confirmed speakers include Nic Bryant, S&P and Steve Platt, Arup, the designers behind St Sidwell's Point, the first Passivhaus leisure facility in the UK, and team members behind Ravelin itself, Irina Korneychuk, FaulknerBrowns Architects and Mark Palmer, Max Fordham, the first standalone BREEAM outstanding sports facility in the UK. Daniel Bianchi from Cullinan Studio will give insights in circular economy. Simon Sturgis, founder of Targeting Zero, will give an update on embodied energy and upcoming regulatory changes.
Tickets for the 1-day event (including building tour, beverages and lunch):
EUR 50 (IAKS members) - EUR 80 (non-members)
Go to registration portal
Full agenda: click on graphic on the left
What to expect at the event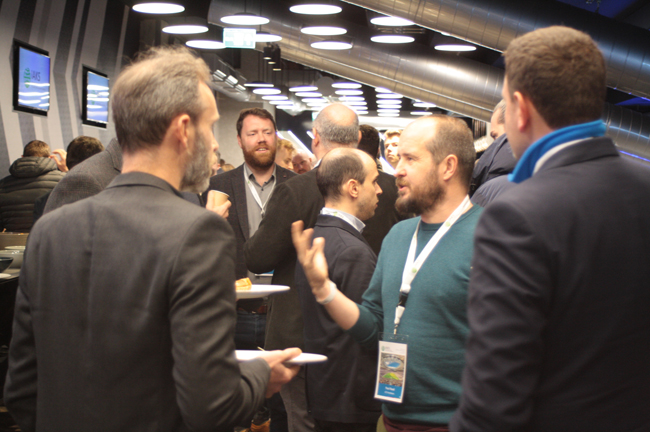 The day will follow a similar format to previous IAKS UK events, with a mix of seminars and a building visit, to help develop our conversations around sustainability and low carbon design in sports and leisure facilities.
Is is planned to host an informal drinks/meal gathering the night before. This is open to all but would be great to meet existing and potential new members.
Whilst the main seminar will kick off at 10:00am on Thursday 15th June, we plan to hold the first of two optional tours at 9:00 am on the morning of the seminar for the early birds. The second tour will take place around lunchtime.
This is a great opportunity to network and gain a better understanding of these critical issues affecting our leisure sector.
About Ravelin Sports Centre
The project provides a 25m eight-lane swimming pool, an eight-court sports hall, a 175-station fitness suite, multifunctional studios, climbing and bouldering facilities, squash courts and a ski simulator, alongside teaching facilities and office space. The design team of Ravelin Sports Centre will provide a facility tour. Together with the seminar, this will help to develop our conversations around sustainability and low carbon design in sports and leisure facilities.
Low energy demand
Sport and leisure centres are a challenging typology from a carbon point of view. The typically high operational costs of pool buildings are well known, and the recent energy crisis will mean many leisure operators are facing difficult decisions. 
Ravelin Sports Centre successfully uses passive design to minimise primary energy demand. Form factor, performance of the building envelope, natural light, and ventilation, all provide a significant opportunity to reduce demand. Employing a Soft Landings process to first challenge set points and then finetune the systems and educate building operators, help to make sure that the squeeze of operational energy does not compromise the user experience.
Mike Hall (FaulknerBrowns, Partner) and Irina Korneychuk (FaulknerBrowns, Senior Associate) analysed the data of around 100 sports and leisure buildings over a 6-decade period and developed a set of values for embedding carbon reduction into the design process.
Location
Ravelin Sports Centre
University of Portsmouth
Cambridge Rd,
Portsmouth PO1 2SE
United Kingdom
Portsmouth
United Kingdom (UK)
hide: Yes