IOC President Thomas Bach:
"It is a great privilege for the International Olympic Committee to give patronage to the 2019 IAKS Congress, because it illustrates the close connection between the IOC and International Association for Sports and Leisure Facilities.
The focus of the 2019 IAKS Congress, on how sports and exercise spaces in urban areas can encourage people to adopt more active lifestyles, comes at an important moment. It is a sad reality that public health is deteriorating because of a lack of physical activity. According to the World Health Organisation, 23 per cent of adults and 81 per cent of adolescents in the world are not active enough. Sport plays an important role to address this global challenge.
The 2019 IAKS Congress will therefore be a timely opportunity to shape the public debate about how sport can improve people's lives. The many innovative approaches featured at this Congress will demonstrate concrete benefits of making sport available for all. Most importantly, initiatives such as the Global Active Cities programme supported by the IOC, show us the power of partnership that is needed to achieve our shared goal of making the world a better place through sport.
In this spirit of innovation and partnership, I wish you fruitful discussions and a successful 2019 IAKS Congress."
IPC President Andrew Parsons:
"It is with great pleasure that I accept your kind offer and serve as patron for the 2019 IAKS Congress.
I truly believe that this years' theme of "Facilitating an active world" fits perfectly with the International Paralympic Committee and its aspiration 'To make for a more inclusive society for people with an impairment through para-sport'. The importance of physical activity, especially for persons with a disability could not be underestimated. This includes the access to inclusive sporting facilities no matter if doing sports for leisure or professionally.
I am looking forward to our continued co-operation."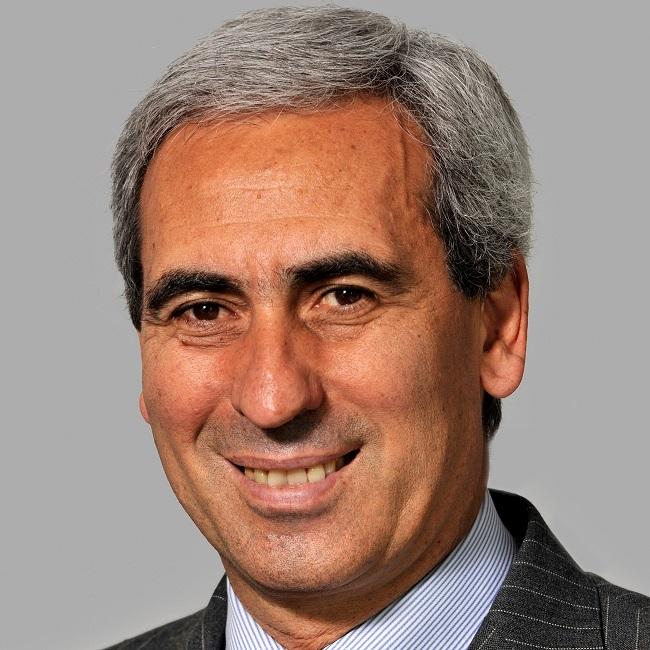 Senior Vice President GAISF Raffaele Chiulli:
"On behalf of the entire GAISF team, I would like to congratulate the International Association for Sports and Leisure Facilities (IAKS) on holding its 26th Congress in the beautiful city of Cologne.
It is my honour and privilege to act as patron of this event. I believe that the focus on designing, maintaining and maximising sports and exercise spaces is a critical subject area, particularly for International Federations, as sport seeks to become more sustainable and engage new audiences around the world.
This is a topic of great interest to GAISF, with our own focus on creating multi-sport events that maximise the use of urban environments and encourage new generations to play sport in the heart of their cities.
The IAKS Congress provides an ideal platform for delegates to propose, discuss and debate new concepts, thinking outside the box to discover answers to the challenges that many sports currently face.
It is my hope that the 26th Congress will serve as a launch pad for inspirational, innovative ideas, and I hope to see many of them materialise over the coming years."
Federal Minister of the Interior, Building and Community of Germany Horst Seehofer:
"As Federal Minister of the Interior, Building and Community, I am pleased serve as patron of the 26th IAKS Congress and thus continue a tradition stretching back decades.
This international congress has proven itself over the decades. The IAKS together with its worldwide partners are an assurance of the high quality of the event. The main topics show the unbroken interest in high-grade and demand-oriented sports facility infrastructure.
We need modern and sustainable sports infrastructure in Germany so that sport can fully exert its positive and integrative effect in our country. Good sports facility infrastructure is of particular concern to me as Minister of Community and is needed in municipalities large and small as well as in rural areas. At the same time, modern sports facilities are an important contribution to the creation of equal living conditions in Germany. In this knowledge, the Federal Government and the Länder ensure that sport receives the investment it needs.
Sport encourages achievement and competition, while promoting team spirit and fair play. It encourages people to improve their physical abilities and enhances their health. The sense of community created by sport and the values it conveys are essential for the cohesion of society.
For training and competition, our top athletes need facilities that meet the highest standards in order to succeed internationally. Such sports facilities are modernised and built in Germany with substantial support from the Federal Government, which earmarks around €16 million annually for this purpose. This figure underlines its efforts to sustain modern sports facility infrastructure, which is also available for club and school sports, and further develop it at a high level. To achieve this, we need your innovative support.
In my capacity as patron, I would like to thank the IAKS for hosting this congress. I wish all participants, organisers and helpers an exciting few days at the congress and much success to the trade fair FSB."
hide: Yes