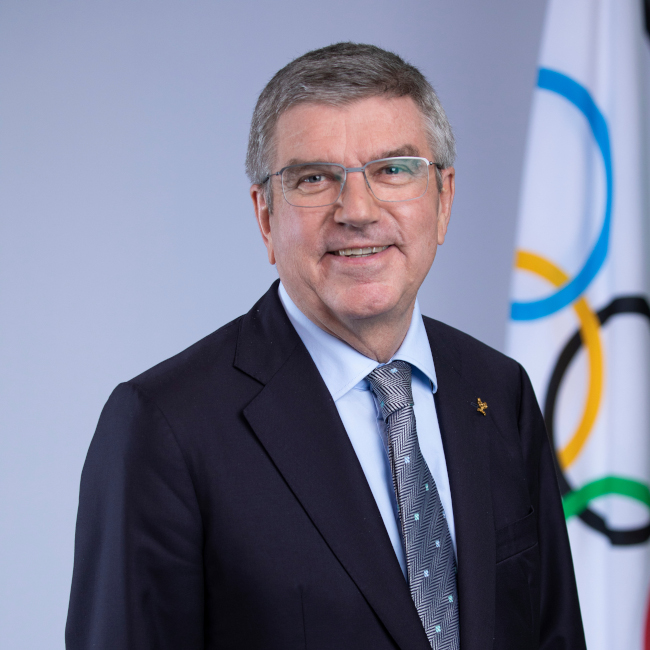 IOC President Dr Thomas Bach:
"The International Olympic Committee is honoured to once again give patronage to the IAKS Congress. The focus of this year on "Integral Sustainability" highlights our shared commitment to sustainability. While the coronavirus pandemic has dominated the headlines, other urgent issues like climate change have not disappeared. The pandemic only underlines the central importance of sustainability at all levels of society. Sport too depends on a healthy planet and has the responsibility to contribute to global sustainability efforts.
The coronavirus crisis has also highlighted the essential role of sport in society. In fact, a recent resolution adopted by consensus by all United Nations Member States specifically calls for sport to be included in national recovery programmes, while reaffirming the role of sport as an accelerator of sustainable development and healthy living.
In this context, the IAKS Congress is a timely opportunity to advance sustainability in sport and leisure facilities while also contributing to our shared goal of promoting active and healthy societies.
As the role of sport continues to grow, the IOC is happy to have such a reliable partner like IAKS on our side. In this spirit, I wish you fruitful discussions and a successful IAKS Congress 2021."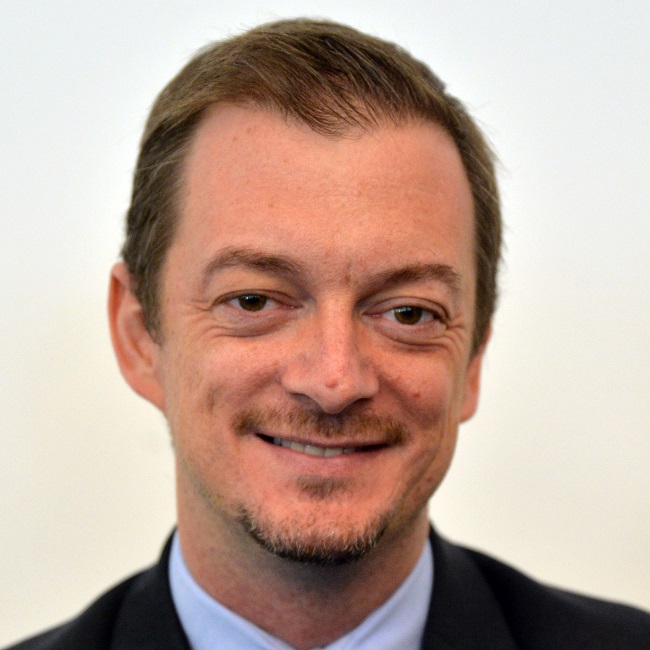 IPC President Andrew Parsons:
"At the IPC we are proud of our long-term patronage of the IAKS Congress and, as a passionate supporter of the UN's 2030 Agenda, we are delighted that our activities advance 11 of the 17 Sustainable Development Goals.
In organising the Paralympic Games, we work with host cities and countries to ensure they also embrace the sustainability agenda.  Working alongside the IOC, this has meant in recent years a greater focus on the use of existing venues as opposed to the development of new infrastructure.
Accessibility is fundamental to integral sustainability and such is the importance the IPC places on accessibility, that in late 2020 we published a new version of our Accessibility Guide.  Developed with the support of several global accessibility experts, the guide supports the planning and delivery of Olympic and Paralympic Games, as well as other events to promote inclusion. 
The new IPC Accessibility Guide which is available at www.paralympic.org will further progress the great work that is being done in the Paralympic Movement and will support the IPC's vision to make for a more inclusive world through Para Sport. I believe it is essential reading for all.
Enjoy this year's IAKS congress."
GAISF President Raffaele Chiulli:
"On behalf of the entire GAISF team, I would like to congratulate the International Association for Sports and Leisure Facilities (IAKS) on holding its 27th Congress in the attractive city of Cologne.
It is my honour and privilege to act as patron of this successful, international event where innovative ideas can be shared and partnerships forged.
I believe that the focus of IAKS on integral sustainability is of paramount importance when designing sports and leisure infrastructures. As such IAKS performs a key role, leading by example in the design and construction of new sports facilities that take responsibility for the future of our planet.
Sustainability is of great importance to GAISF, with our own focus on the GAISF Sustainability Award, which aims to showcase the innovative sustainability projects of International Sports Federations. We therefore fully support IAKS in their approach to integral sustainability.
It is my hope that the 27th Congress will serve as a platform for inspiring pioneering ideas, providing answers to some of the challenges faced by International Federations, and I hope to see many of them materialise over the coming years."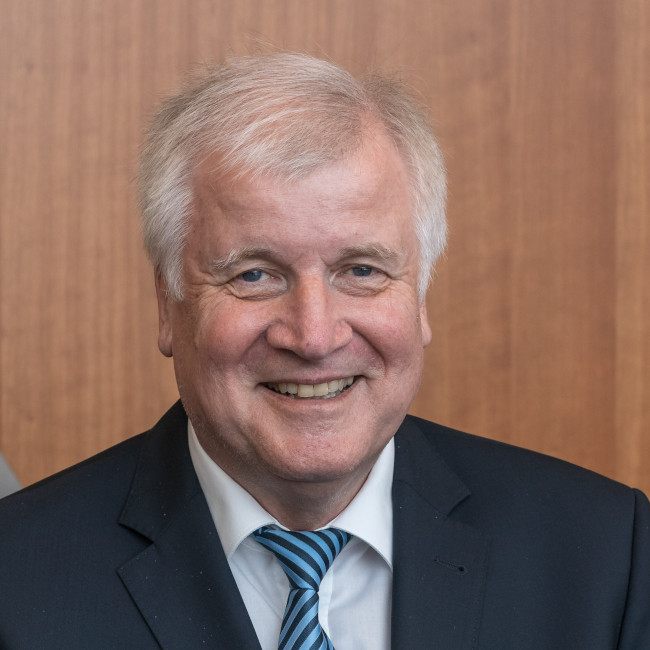 Federal Minister of the Interior, Building and Community of Germany Horst Seehofer:
"As the Federal Minister of the Interior, Building and Community, I have continued the tradition cultivated by my ministry since 1969 and am delighted to act as the patron of the 27th IAKS Congress. I would like to express my appreciation of IAKS's commitment to good sports and exercise facilities, which has spanned more than five decades.
Sports policy of the Federal Ministry of the Interior, Building and Community, the arm of the Federal Government responsible for elite sport, is guided by an awareness of the value of sport. Germany's top athletes can only hold their own internationally if they have facilities for training and competition that meet the highest international standards. Promoting the construction of sports facilities for elite sport to the tune of some EUR 20 million annually is therefore one of the priorities of the Federal Government's sports funding programme.
Alongside elite sport, I am also keenly committed to grassroots sport. To specifically address the backlog of sports facility refurbishment, I have relaunched the "Golden Plan". To fund the upgrade of sports facilities for mass sport, the Federal Government made EUR 150 million available in 2020, with EUR 110 million to follow in 2021. The Golden Plan is scheduled to continue until 2024 with a further EUR 380 million of federal financial assistance.
As the minister also responsible for building and community, it is important to me both to promote sports facilities as part of local social infrastructure and to use them to enhance social cohesion and integration and public health.
I should like to thank IAKS for organising the congress and wish all participants a fruitful time at the congress and the FSB trade fair much success."
IAKS President Dr Stefan Kannewischer:
Dear Members and Friends of IAKS,
This year, FSB and the IAKS Congress will be of special significance.
Sports and leisure facilities have remained largely closed during the COVID-19 pandemic, presenting totally new challenges. During this period, sport and exercise, if possible at all, have been restricted to personal exercise in public spaces or at home.
Gatherings for the exchange of expertise have also been transferred online. FSB and the IAKS Congress 2021 will be the first major physical events in our industry – and this is why we are all very much looking forward to meeting you directly in person.
Much has ground to a halt in the pandemic, but the challenge of sustainability, already omnipresent before the pandemic, certainly has not. That is why we are devoting ourselves this year to the fostering of healthy and sustainable communities. People's health and the physical activity that goes with it have been brought into even sharper focus by the pandemic, but so have the vitality and resilience of our society and economy.
Moreover, there has been no let-up in climate change due to the pandemic. The environmental challenges are huge and the road to carbon neutrality is rocky. At the IAKS Congress, we will therefore take an integrated look at sustainability and illuminate it in all its facets.
The IOC IPC IAKS Architecture Awards will also provide exciting insights. Be sure not to miss the prize-giving ceremony at the Awards Gala on Tuesday, 26 October! This is when we shall celebrate our industry's most innovative ideas and their originators.
And if you are unable to travel to Cologne for the world's leading industry events for sports and leisure facilities, you can simply participate online. For the first time, we will be staging the IAKS Congress as a hybrid event and making it even more global.
All this would not be possible without the many years of fruitful cooperation with able partners. I should like to express my sincere thanks to the IOC, IPC, Koelnmesse, GAISF and the German Ministry of the Interior for their loyalty and support.
I look forward very much to meeting you in person in Cologne!
hide: Yes